Spacers are the small plastic crosses that tilers use when installing tiles to ensure the spacing for grout is kept consistent between every tile. Levelling spacers are used to ensure the tiles are level with each other.
There are different sized spacers that tilers can use which create a fine grout joint or a thicker grout joint, depending on how you want your finished tiling project to look.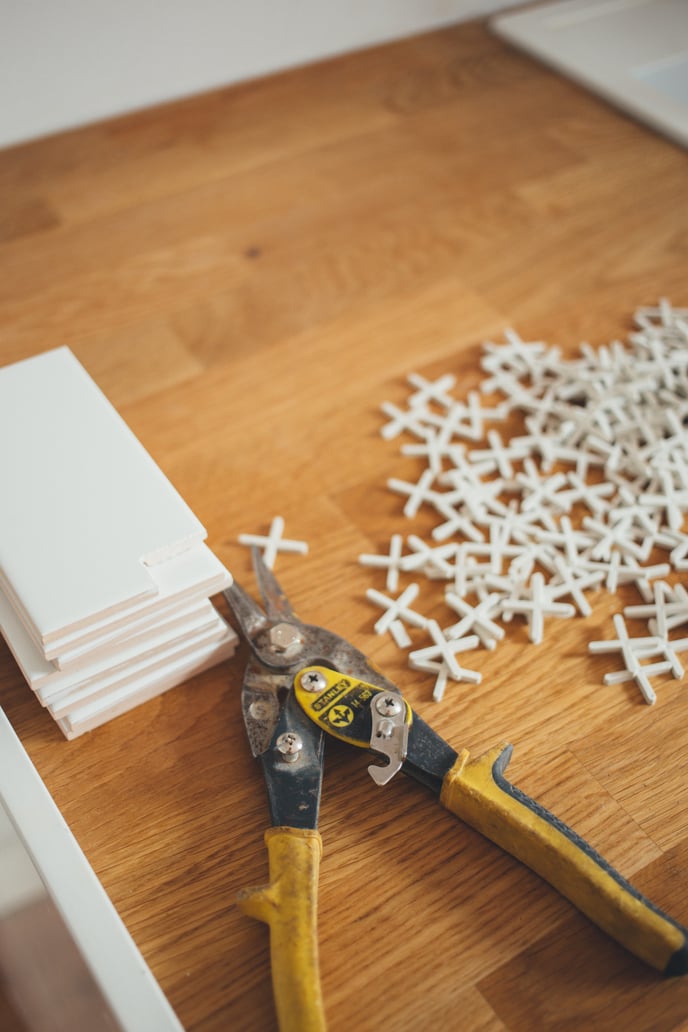 Often with larger, square edge (rectified) tiles you will want a fine grout spacer so the grout joint is minimised. For smaller tiles where you want to accentuate the tile colour, edge detail and installation pattern you might want the grout to be more noticeable and use a slightly wider spacer.
For mosaics we absolutely recommend using a spacer that is the same width as the gap between the mosaic pieces on the sheet. This means once installed you shouldn't be able to see any of the individual sheets over the wall.
Levelling spacers are often used with larger tiles to ensure that they are completely level to the ground and each other. If they aren't level, you can create a small lip that you can feel from tile to tile. It's harder to get larger, square edge (rectified) tiles level on their own so levelling spacers are recommended in that instance.